On the last Saturday of November i ventured up to London to meet Dave Worthington and to attend the last session of the London Wine and Spirits Show an annual event organised by Spirited Wines and Nicolas a French wine specialist.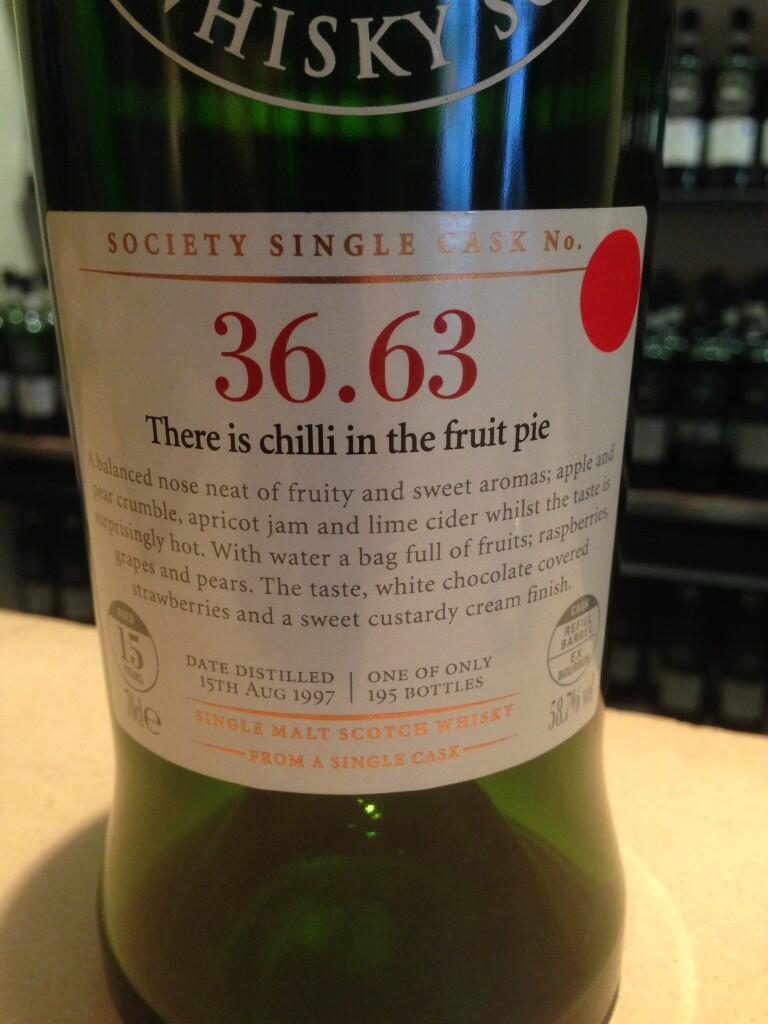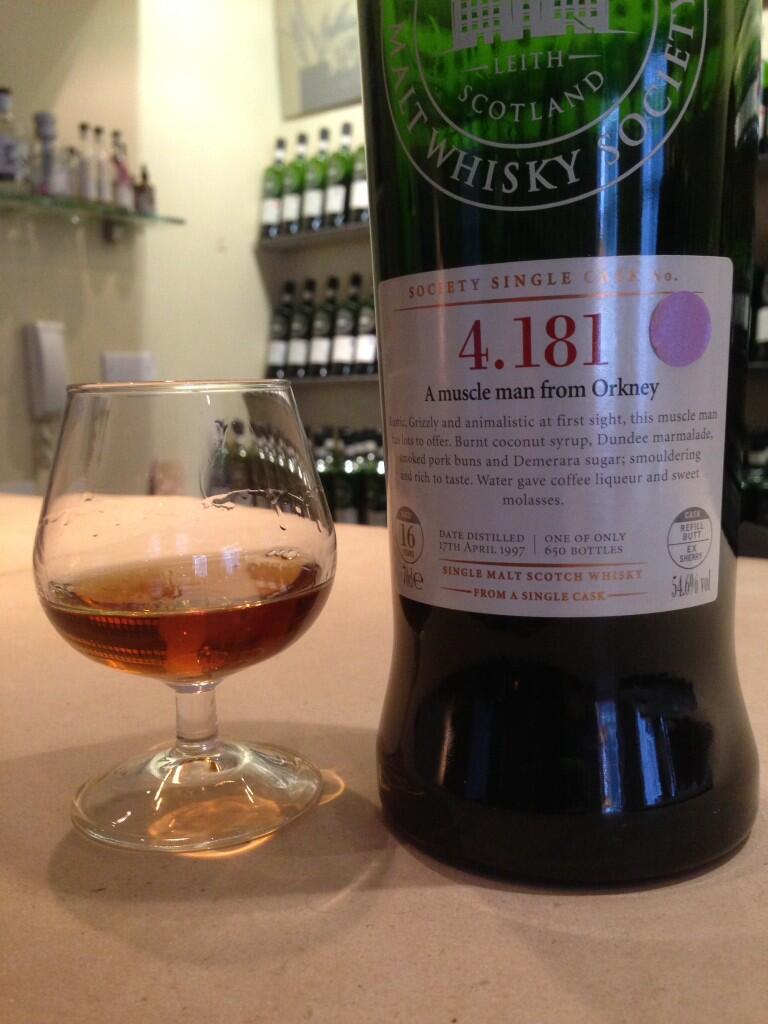 First on the agenda for the day was a catch up over lunch and a trip to the SMWS members rooms at Greville Street, where we tried the Malt of the Month which was 36.63 There is chilli in the fruit pie, a 15yo 58.7% and one of 195 bottles, it was very nice and aptly titled, next we went for 4.181 A muscle man from Orkney, a 16yo 54.6% and one of 650 bottles all sadly sold out although it was lovely to get to taste it. Next up was 33.131 'The Mad Scientist on the Dockside' a 7 Year Old, 61.3% which was a very  fine dram to send us on our way to Northumberland Avenue and the show.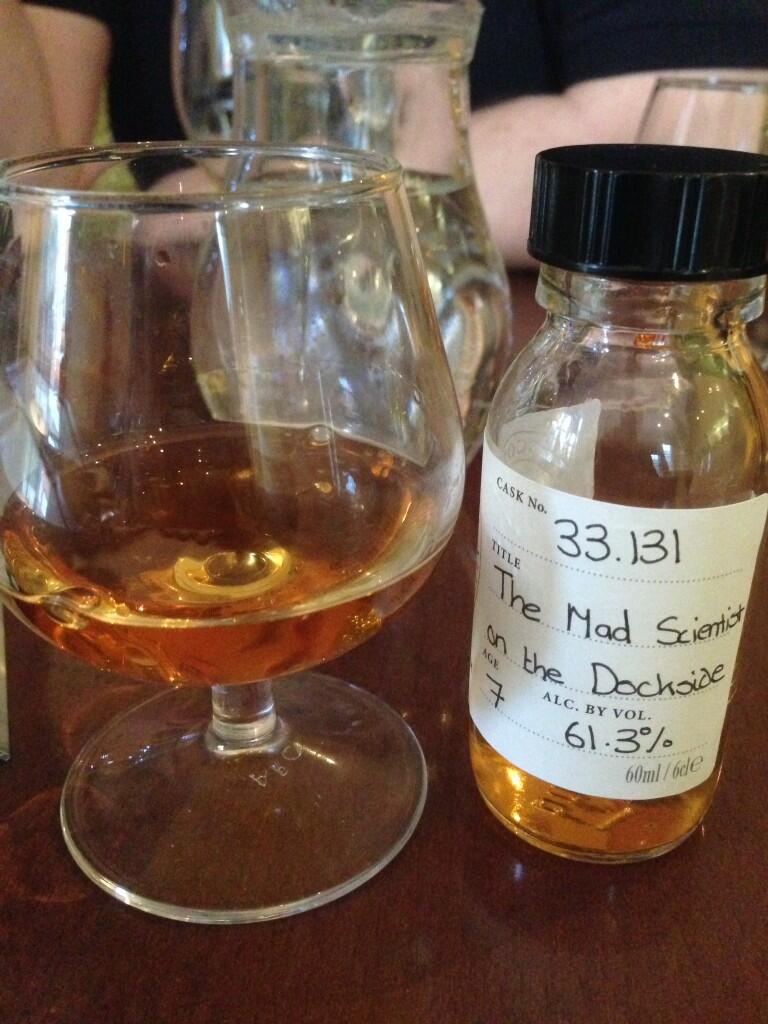 This was my first time at this show and on entering we had a look round the wine exhibitors, where there was a really good selection of wines I would of quite happily tried a few but I decided to avoid mixing the grape and the grain and instead we headed downstairs to the spirits, cheese and chocolate exhibitors where the first stop was the Tomatin stand to see Alistair Mutch and to enjoy a rather nice Tomatin 18 and we did pop back later for a dram of the 30 which is still a big favourite of mine  (Dave and Alistair pictured below).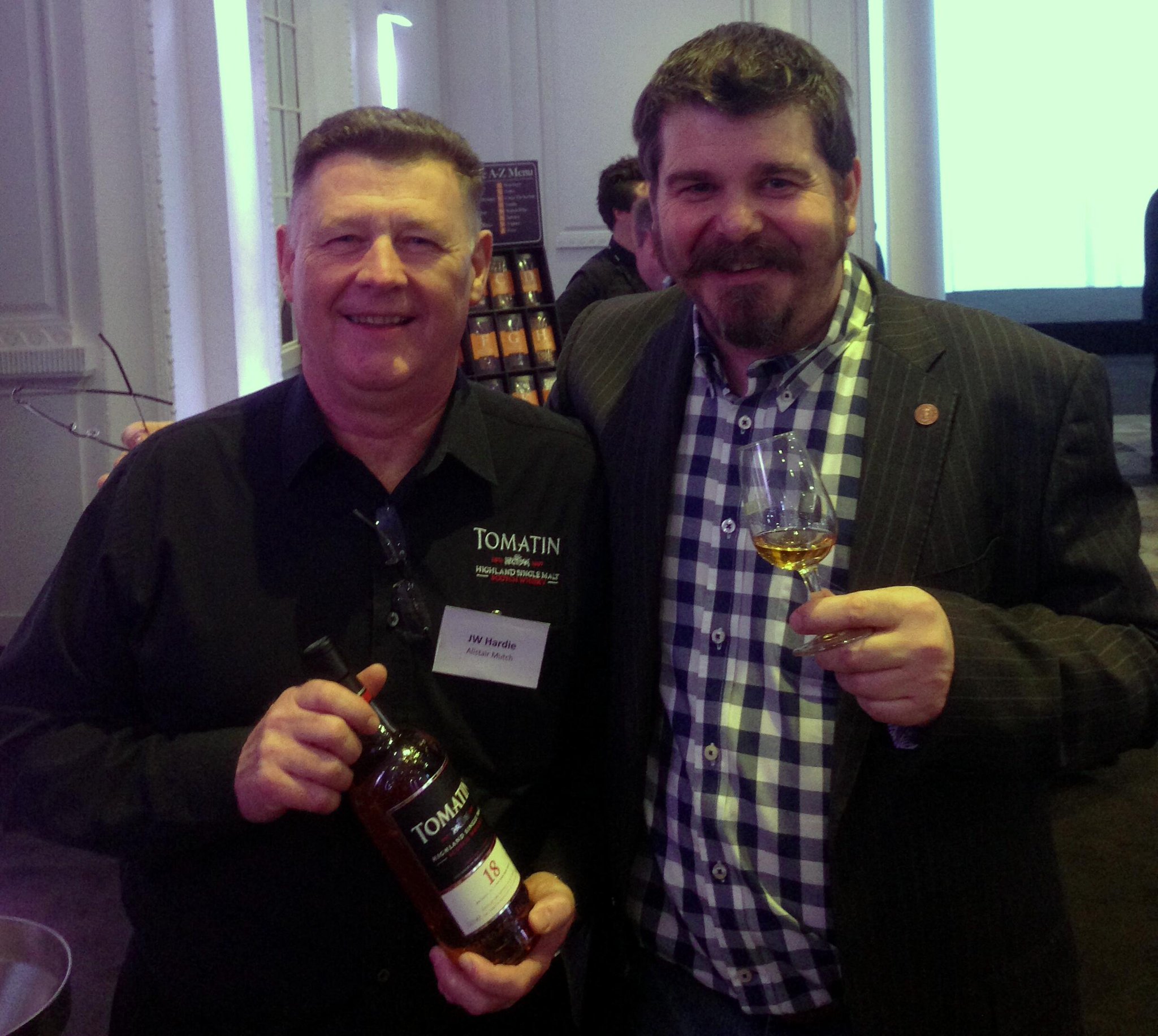 The next stop for me was the Diageo stand where i tried a Cardhu Special cask reserve, which had a great pineapple and tropical nose and taste and was a really nice dram. Bunnahabhain then came into view and with only the 12 year old previously tasted the 18, 25 and Toiteach were all sampled and enjoyed.
Of course the great thing with shows is getting to try new whiskies so Tullibardine was next up an untried distillery for me personally, they had Sovereign a NAS 43%, 228 Burgundy finish 43% which is the Sovereign with an extra maturation and the 20 year old. Also at this table I took the chance to retry the Armorik Double Maturation and Classic malt which I highly recommend as worth a buy.
Gordon & Macphail were also on hand with a nice selection including a nice Connoiseurs Choice Benrinnes 1997 and the Benromach range with the lovely Origins Port Pipe.
There were plenty of other whiskies to try but I've concentrated more on those I hadn't previously tried. Also it goes without saying there was a good selection of other spirits to sample and with a good location and never over crowded I will be looking to head back to this show next year.
It goes without saying that Dave was a great companion for the day and the surprising drink of the day was a smoky Mary made with Ardbeg sounds wrong but tatses really refreshing.